WHAT IS MUSIC THERAPY?
Music therapy is the skillful use of music and musical elements to help promote, maintain and restore:
Mental health
Physical health
Emotional health
Spiritual health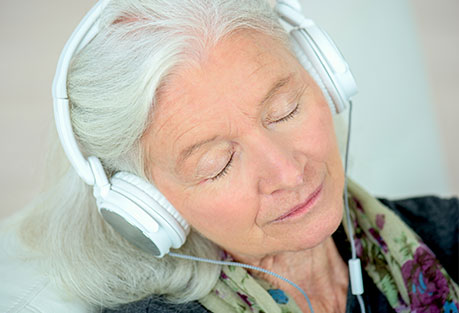 ABOUT THE SERVICE
We arrange music therapists that are trained to address mental, emotional and physical needs of residents. They may work in group settings or in individual appointments, depending on the residents needs.
Music Therapy can give an individual or a group a sense of relaxation and well-being.
Music Therapists are important as they assist in communication with residents staff & family.
Musical Activities may consist of:
Singing -- is used to help people with speech impairments to improve their articulation rhythm and control over breathing. Singing also improves oxygen saturation rates for people with Asthma.
Playing Instruments -- can help improve gross and fine motor skills for individuals with motor impairments and neurological trauma (i.e stroke).
Listening to Music -- helps develop cognitive skills such as memory and attention, often helping dementia patients with a sense of familiarity and increase orientation to reality.
Call us to arrange Music Therapy
+1(800)556-1762

or
Locally at (416) 326-9900