WHAT IS HORTICULTURAL THERAPY?
Horticultural therapy is the skillful use of plants and plant related activities to help improve many motor, social and cognitive skills. It also improves educational, psychological and physical adjustments in the individual. Healing mechanisms occur for both mentally aware and cognitively impaired individuals.
ABOUT THE SERVICE
We arrange Horticultural therapists that are educated in the therapeutic results of plants and plant life. They will provide group therapy or individual sessions depending on the resident's needs and the space available. Depending on the season and climate, sessions could be conducted indoors or outdoors.
Activites
may include...
Seed starting
Flower arranging
Flower pressing
Tending to plants
Nurturing and regrowth
Gardening Club
Aromatherapy
Color therapy
Many Benefits...
Strengthens muscles
Promotes relaxation
Encourages independence
Boosts self-esteem
Changes individual outlooks
Heightens attention span
Reduces depression
Increases patience
Develops new skills
FACT:
Horticultral therapy helps improve various functions such as:
Mobility
Socialization
Balance
Memory
Endurance
Coordination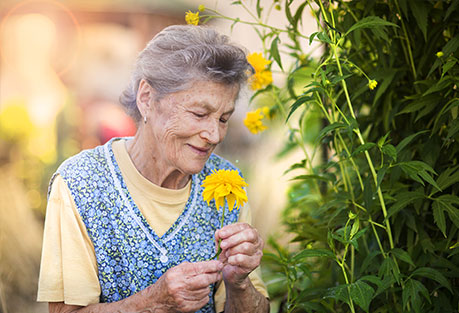 Call us to arrange Horticultural Therapy
+1(800)556-1762

or
Locally at (416) 326-9900